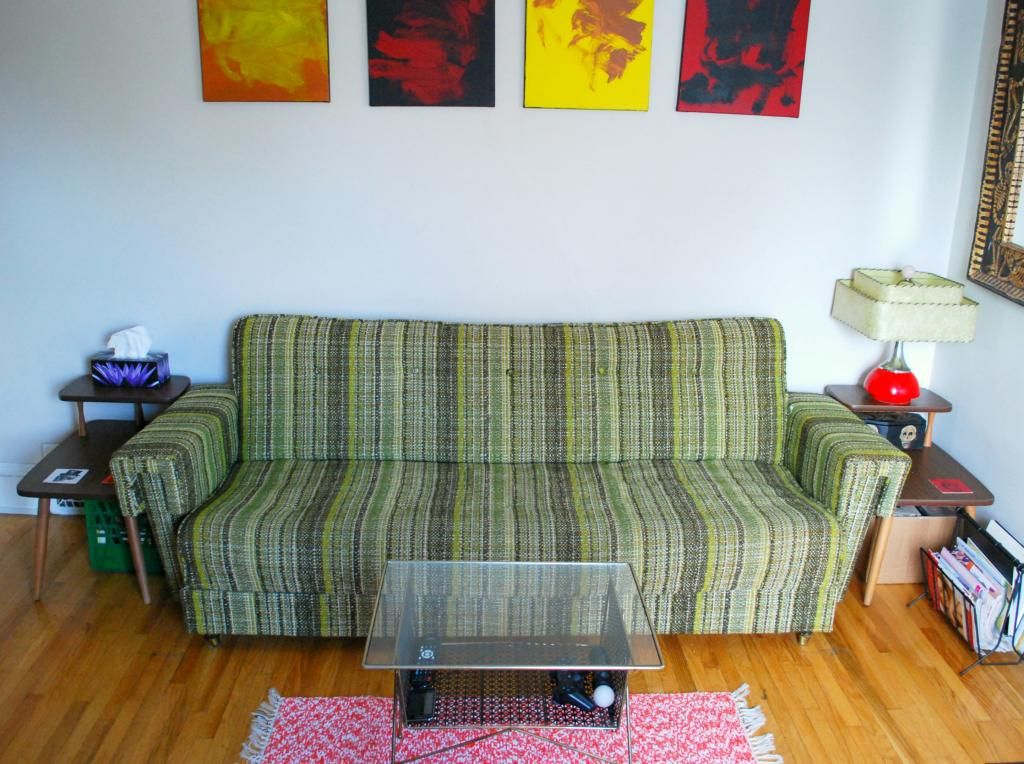 PHOTO BY Nick Miller
If you read the The Weekly on Monday, you may know by now that I've been kind of distracted and all over the place with my blog. I've been having a difficult time finding the energy and motivation to write blog posts that truly inspire me and because of that my more recent posts seem to lack heart and soul; they lack character and they lack me.
It's been really bothering me because the whole point of Peace and Chaos is to inspire, motivate and energize – "Learning to live, love and grow through creativity." – I started this blog to share my experiences as a student, a parent, and someone who's trying to lead a creative lifestyle full of lovely vintage wares, handmade treasures, vegan delicacies and awesome products that better peoples lives. But the thing is, I haven't been doing that lately.
Over the next few weeks I'm going to be exploring inside of myself through different courses and e-books I've purchased but haven't had time to do. But more importantly, I'm hoping this self-exploration will help me get back in touch with myself and, as a result, the point of Peace and Chaos.
So, what can you expect to see on here over the next little while?
Well, I'll tell you
1. MORE FOCUSED POSTS
The most obvious and important change will be more focused posts. As you can see across the top of my blog there are a list of topics I like to write about: business, creativity, love & family, health & beauty, home & garden and mind & spirit. I don't want these posts to be rushed or sloppy, which also means I will be taking more time to write detailed, better quality posts that are much more enjoyable and helpful while still remaining honest and raw.
2. DESIGN
I'll be honest with you right now; I suck at HTML and blog design! But I also don't have it in my budget to pay a graphic designer. However, even with my lack of skill, I will be making some minor blog design changes. One of the important parts of creating a business is making your brand recognizable and I realize that mine isn't. My personal style is very punk rock mixed with a little bit of hippie and I want that to shine through my blog design. As a result, I have chosen a select palette of colours to incorporate into my blog design. I also want to add some of my hand-drawn art into my design because I've always loved drawing and will even be adding some drawings into my Etsy shop!
3. NEW PRODUCTS
Some of you may have read that I wrote an e-book. It's true! I did! And it has been sitting in a file on my computer waiting to be released into the world. I've been trying to figure out exactly how to much to charge for it and how to launch it for a long time. The good news is, I actually have a real plan now. For real! And I may even be able to launch it by December 1 as planned. I'll keep you updated though. Deal? I'm also putting some new photos and drawings together to sell in my Etsy shop as digital downloads. I'm really excited to share my artwork with you guys and I hope that by offering them as digital downloads it will make it much easier and more affordable for more people to purchase. In fact, there are already a bunch of photos available in my shop right now. I also want to share other people's products with you, too, but only products I 100% believe in myself, and will never push things on you guys to buy.
4. BETTER PHOTOS
It's no secret that I love taking pictures. The unfortunate thing though, is that I haven't been taking very many pictures lately and I've been using some not so great photos on my blog, and even at times no photos. I hate doing that so much, because I do love photography and I want to build a business around my artwork and photographs but how can I do that if I don't take pictures, and if I have to share crappy photos just to add some visual elements to my blog? The truth is, I can't. That's why I'm committing myself to take more pictures and to have more fun with it! This includes more self-portraits.
5. EXCITING PROJECTS
I love working on myself, on my home, my finances and just all-around just bettering my life through courses, books and projects! Because I enjoy doing this so much I do it often. I want to share more of these projects with you guys, to let you know what works, what doesn't, what the results are and how you can try it, too.
I hope that by re-focusing my blog on what really matters to me, you guys will benefit more from my posts and will enjoy yourselves while visiting Peace and Chaos. This space is supposed to be a space that inspires and motivates all of you guys to live out your best lives the way you want to, not the way society or anyone else tells you. We're all unique and beautiful in our own ways. So, no matter what your dreams are, your tastes, your hobbies or your personal style, you're awesome just the way you are and I hope I can help you remain true to yourself.
Stay awesome!
Peace,
Cole